About our blog…
As photographers and videographers we have the privilege of of being part of so many wonderful weddings and special events. It would be very hard to argue that our job isn't fabulous. We come to know so many lovely people during the preparations for and the realization of one of the happiest events in their lives. We visit some of the most luxurious, beautiful and unique houses, hotels, villas, castles and event structures in some of the most breathtaking backdrops. And we have the opportunity to travel the marvelous, magnificent and diverse country that is Italy. All in all, not a bad day's work!

During our many wedding travels and experiences we have gathered so much knowledge and so many wonderful ideas and inspirations. This blog was born out of our desire to share the things we have seen and learned and to pass on the fabulous plans and ideas we have discovered along the way. A massive part of the credit for the information contained in this blog must, of course, go to our lovely brides and grooms who have been the inspiration for – and the subject of – the articles and ideas with which it is filled.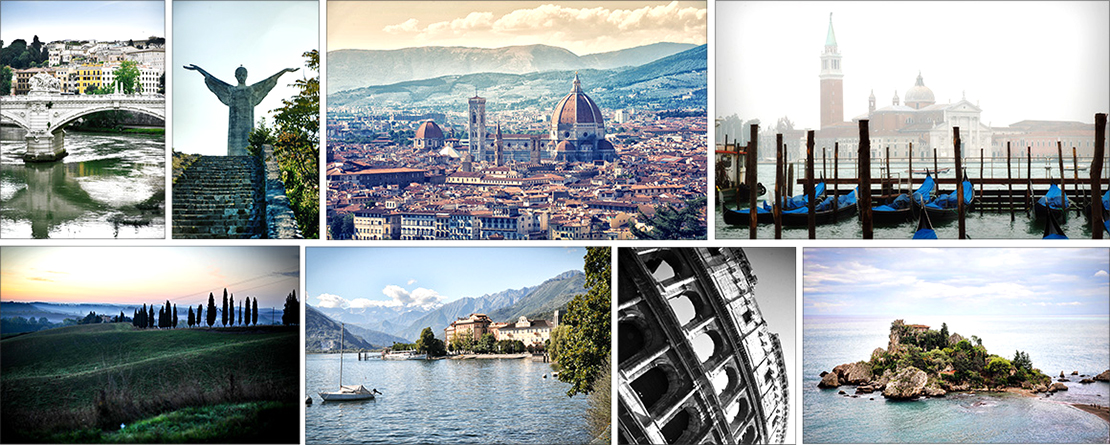 We have developed an absolute passion for all things 'wedding', and particularly all things 'wedding in Italy' and this is, again, thanks to those wonderful couples we have met over the years. The wedding world is highly addictive. It's hard not to be drawn into that enveloping sensation of joy, anticipation, excitement, preparation and, finally, contentment. It would be impossible not to want to share such fabulous experiences as we have had!
So whether you're planning or considering a wedding on the Amalfi Coast, in Rome, in Tuscany, on one of Italy's islands or lakes, or anywhere else in this breathtakingly beautiful and appealingly diverse country, we hope that the thoughts and meanderings, the ideas and inspirations and the knowledge and information contained in the virtual pages of this blog will prove enjoyable, interesting, motivating and useful.
We hope visiting this blog proves to be a fun and valuable experience and we look forward to hearing any comments, ideas or requests you may have.