Wedding Photographer Amalfi Coast
Photography with Wedding Photographer Amalfi Coast
In Amalfi, I took a slightly different approach that falls somewhere between fine art portraiture and photojournalism with a small but significant photojournalistic element. I'm concentrating on taking pictures of the Amalfi Coast's beauty with the bride and groom in the center. Your journey won't be as simple to describe if you're getting married in the Amalfi Coast because there is so much variety in such a small area that you'll be amazed every minute. When you just turn your gaze to the opposite side, magic will appear before your eyes.
Your experience with your wedding photographer Amalfi Coast will be unforgettable thanks for beach wedding, intimate wedding, elopement, outdoor wedding, sunset wedding, natural and romantic wedding photographer in Amalfi Coast to the best hotel and services. Weddings on the Amalfi Coast are among the most traditional and unique. You can take beautiful pictures with few people around you at many nice locations that are free of crowds.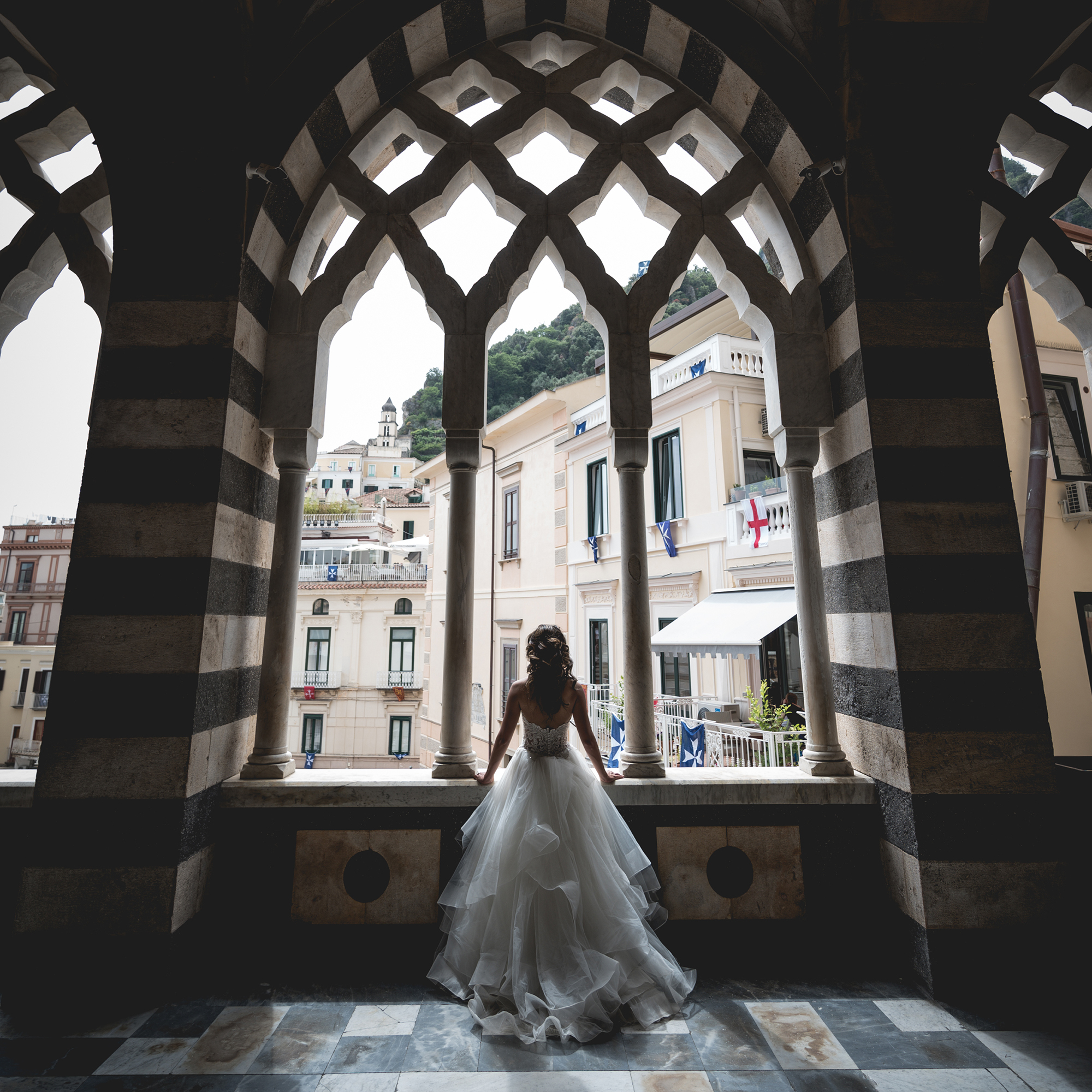 Luxury Wedding Photographer Amalfi Coast: Make it happen!
If a couple wants the best photos of their special day, they should invest in a luxury wedding photographer. As a result, the photographer is under a lot of pressure to deliver exceptionally high-caliber work.
Photographers are expected to deliver to their clients powerful images that appear to jump off the screen and have a life of their own. It's important for photographers to realize that mistakes cannot be undone. In a situation that is both extremely brief and under extreme pressure, photography skills and abilities are required. For photographers to safeguard themselves from legal disputes, a written contract is a good idea.
Professional Wedding Photographer have Skilled to capture Candid
When photographing a wedding, the professional wedding photographer Amalfi Coast must be alert for the fleeting moments and distinctive facial expressions that will undoubtedly happen. She is in charge of making sure that they contribute beautifully to the family legacy. There will be many of these priceless moments at a wedding that photographers can document. As the event draws near, the photographer will become more adept at predicting the emotional outbursts of couples and their families due to her inexperience.
A great photographer can capture the best in everyone she comes into contact with when it comes to photography. A wedding photographer's ability to pose and light subjects so that their best facial features can be seen is a crucial talent.
Seeing the best in People: Exclusive Wedding Photographer
Exclusive wedding photographers should make an effort to cover up any flaws they notice in their subjects, especially if they are photographing weddings. If their clients prefer to document the event as it happens rather than posing for posed portraits, wedding photographers may be forced to use a documentary style. By taking pictures of the big day, photographers capture the love story of the newlyweds. They identify a pattern and develop a compelling narrative around it. The customer should be able to recall and connect with the event through images after viewing the finished album, recalling their experience and emotions.
As an Amalfi Coast Wedding Photographer, My approach is to unequivocally record all of the feelings, including love, dreams, and expectations that surround your Big Day. Who am I as a photographer? An emotional state and the story come together in a magical way. Aiming to capture one of the most significant days of your life in the right emotional language, as an Amalfi Coast professional wedding photographer, is always my goal.