Wedding Photographer Villa Cimbrone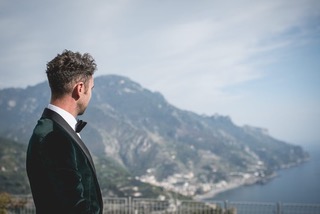 Being in the right place at the right time is how I capture images: Professional Wedding Photographer Villa Cimbrone
Every moment captures the much larger tale of what has led you to Your Perfect Day, whether you are searching for a professional wedding photographer Villa Cimbrone or spending an otherwise routine day celebrating life with the people you cherish most. There is no greater gift than creating an enduring memory of a lovely day spent with your loved ones.
From the romantic gestures that emerge in the gentleness of nightfall to the romantic energy of the morning sun, Wedding Photographer Villa Cimbrone honors their duties to capture every special moment of Your Perfect Day. He follows you wherever the day takes you, regardless of how meticulously you plan it or when your spontaneous side takes over.
Photography is a form of time-freeze art: Luxury Wedding Photographer Villa Cimbrone
Luxury Wedding Photographer Villa Cimbrone is the perfect choice for being a part of special days that you want to remember forever because we have years of experience being privy to moments of love and celebration. His internationally renowned expertise is at the forefront of being able to capture the intricate beauty of human nature. Our finely tuned visions and serene demeanor are perfect for bringing out the beauty of nature in sincere moments.
Our creative team created this charming editorial shoot as an homage to Italian splendor and old-world charm, inspired by the beauty and rich history of southern Italy. Villa Cimbrone served as the ideal setting, a dream wedding venue for those looking to be surrounded by fine aesthetics combined with peace and romance. The stunning estate is Villa Cimbrone's crown jewel and a photographer's paradise, perched high atop a cliff with a breathtaking view of the Mediterranean and the coastline.
Anywhere your love takes you, a destination wedding photographer Villa Cimbrone is available
A magical garden-like atmosphere was created by the abundance of lush vegetation and floral blooms in the crypt, which was where the private ceremony was held beneath the vaulted arches. The ceremony was a stunning sight to behold, the epitome of a Villa Cimbrone destination wedding, with a hanging crystal chandelier and strewn vintage gold candelabras as decoration.
Villa Cimbrone in Ravello, Italy, is the place for you if you've been thinking about and planning a luxury wedding in a Mediterranean garden. One of our favorite locations for destination weddings is Villa Cimbrone. The possibilities for wedding photographers are endless at this elegant wedding location in Ravello, Italy. With its stunning views and lovely gardens, Villa Cimbrone is the ideal location for a Villa Cimbrone wedding.
The Photographer Who Created It: Exclusive Wedding Photographer Villa Cimbrone
We're crossing our fingers that you're here to celebrate something significant. Exclusive wedding Photographer Villa Cimbrone is so delighted for you! I'm also honored that you're curious to find out more about me!
Playing practical jokes on myself.
Encouraging you to act in a cute, quirky, or downright weird manner so you can unwind and avoid awkwardness.
Serving as the top hype girl for you.
I'll basically try my hardest to outweird you if you're worried about being awkward or camera shy during your photography session. I'll do everything in my power to ensure your comfort and enjoyment.
Our newly released photography show reel features some of our best work in the areas of commercial, corporate, portrait, events, and imagery. Our productions demonstrate the depth of our knowledge and experience in this field, and we successfully convey a sense of professionalism, competence, and uniqueness in each ideal shot.
I would be delighted to hear more about your future goals and to respond to any inquiries you may have about my offerings. Contact us today!